Miranda Duffy
Top Dog
Miranda has Master's Degrees in British Politics (MSc, London) and in Theatre: Writing, Directing and Performing (MA, York). She is a Fellow of the Chartered Institute of Marketing and is studying currently for a PhD at the School of POLIS, University of Leeds. Miranda is also a member of the Centre for Democratic Engagement.
She spent many years working in marketing on a number of public and private sector projects before she changed careers. Gone to the Dogs Productions Ltd was set up with the aim to bring the five PHSCE British Values – rule of law, democracy, mutual respect, tolerance and individual liberty – alive through theatre performances and arts-based school workshops. A former primary school governor, she has worked with Harrogate Youth Theatre since January 2017.
Woof
The Underdog
Just kidding, we both know who's in charge.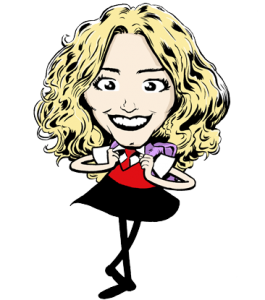 Hannah Duffy
Deputy Director Dawg
Hannah Duffy is an actress who graduated from the Manchester School of Theatre in 2016 where she received a BA(Hons) in Acting. Since then she has appeared in various commercials and short films.
She is an Artistic Associate & Co-Founder of Bread and Roses Theatre, London, where she helps to host the Bread & Roses Playwrights Circle as well as stage-managing some of the company's shows. In 2017 she was chosen for the prestigious Writers' Lab programme at the Soho Theatre, London.